About Us
We design, develop, and market quality WordPress websites for growing businesses. We shoot for the very best in WordPress and web standards.
Our Promise
100% Quality
Our websites are handcoded from scratch, and come with a top performance guarantee.
100% Flexibility
Clients can easily build out their websites themselves, without breaking the design.
100% Accessibility
Our web components follow the WAI-ARIA guidelines, and provide full keyboard control.
The Agency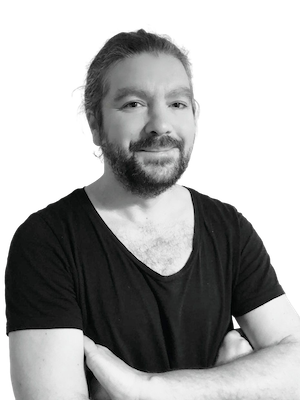 Conlumina is a full-service WordPress agency in Stockholm and Berlin, with a strong focus on usability, aesthetics, and performance.
Its founder and principal developer, Fabian Kastner, works directly with all clients and is responsible for the overall quality of each project. A web and software developer with over 20 years of experience, a contributor to the WordPress core, and a well-rounded expert in all of the services that Conlumina offers, he is committed to ensure the highest level of service is delivered.
Fabian works with a team of developers, UX/UI designers, SEO specialists, copywriters, and creatives based on the specific needs of the project. The result is an agile team that works efficiently, collaborate effectively, and has the necessary expertise to provide confident guidance throughout the project.
Our Expertise
Usability
At the end of the day, it's all about the user experience of the individual user – including people with disabilities.
Aesthetics
Our digital interfaces are clean, intuitive, functional, and consistent. Mindful, with a high attention to detail.
Performance
We take pride in our code. Every function and component that we deliver is built with performance at the core.
What Clients Say
Not only did we get a great user experience for our customers. Thanks to the methodical approach of research, validation, planning, and design, we also reached our business goals.
Smooth cooperation on design and development of our new website. Nice to work with a developer that easily understood our needs and requests, and efficiently turned them into solutions. A small agency that you can rely on.
I highly recommend Conlumina for their WooCommerce expertise to anyone facing the common challenges of establishing an e-commerce business.
Fabian is a pleasure to work with, filled with good will and a positive vibe, always giving us a safe feeling that he knows what he's doing. We are thankful from the bottom of our hearts to have met him and for having him with us on board.
Finally, we have a website we no longer have to feel ashamed about. The site looks great and works even better than we had hoped for – we're so proud of the end result.
We had a very specific vision of what our website should look and feel like. Conlumina really went out of their way to realise it in every little detail, and then some. The design is simply perfect. We couldn't be happier with the result!
Before you go...
Would you like to get some tips on what to look for in an agency, and what red flags to avoid?