Aiolos
How we gave an award-winning cultural journal a fresh web presence with outstanding performance and accessibility.
Back-End Development

Content Migration

Content Strategy

Front-End Development

Information Architecture

Responsive Design

SEO

UX Strategy

Web Design

WordPress CMS Development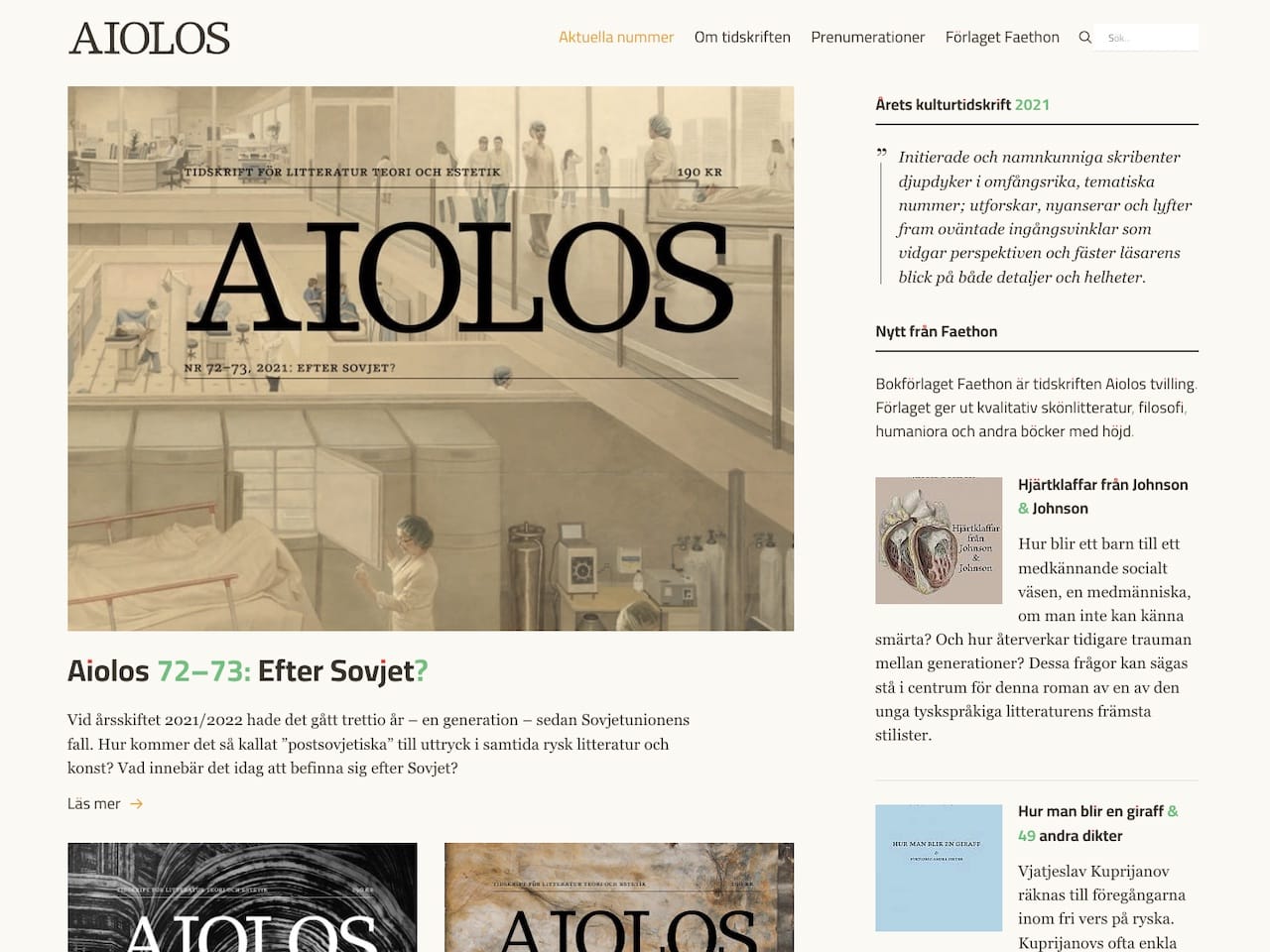 Magazine Website Design
Aiolos is a renowned Swedish journal on literature, art, philosophy and the humanities. It was established in 1995 and publishes four issues per year. A forum for the in-depth essay, Aiolos was named Cultural Magazine of the Year 2021.
We partnered with Aiolos to redesign their website, which had an outdated design, outdated technology, poor accessibility, and poor overall performance.
Aiolos wanted a simple website where visitors could browse and order issues of the journal, while viewing the back and front of each issue. Aiolos also wanted to promote books from their parent company, the publishing house Faethon, on the website.
We started out by giving the site a clean, clear, modern UI design, paying high attention to colours, spacing, and visual balance. We used a multi-colour font to make the issue numbers stand out in headlines, and a fluid typography that automatically scales to different screens and provides optimal readability on all devices.
We then further improved the user experience with modern technologies such as instant search and post loading capabilities. We also added a RSS feed reader that automatically pulls in new book titles from the Faethon website and displays them in the sidebar of the Aiolos website.
The result is a simple yet beautiful, state-of-the-art WordPress website with outstanding performance and accessibility.
Using our own, handcrafted web page components, following the WAI-ARIA design guidelines, and providing full keyboard control, we managed to achieve WCAG 2.1 level AAA compliance, giving visitors a barrier free, international accessibility laws compliant experience.

Thanks to the clean code and lightweight nature of our custom websites, we also reached perfect scores on Google's PageSpeed Insights, ensuring a truly excellent browsing experience both on Desktop and Mobile.
On the back-end, Aiolos' content editors got a stripped-down, custom WordPress CMS, making the site really easy and intuitive to work with. Search engine and social media optimisation is provided out-of-the-box.
The website was hosted on our cloud infrastructure using a LiteSpeed server optimised for WordPress. The switch from the old to the new website was instantaneous.
Visit Site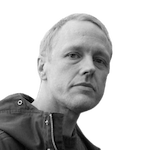 Finally, we have a website we no longer have to feel ashamed about. The site looks great and works even better than we had hoped for – we're so proud of the end result.
– Niklas Haga, Editor in Chief, Aiolos