KHR Architecture
How we redesigned an award-winning architecture firm's website to perfectly match their brand identity, get a competitive edge, and reach new markets.
Back-End Development

Content Migration

Content Strategy

Front-End Development

Information Architecture

Responsive Design

SEO

UX Strategy

Web Design

WordPress CMS Development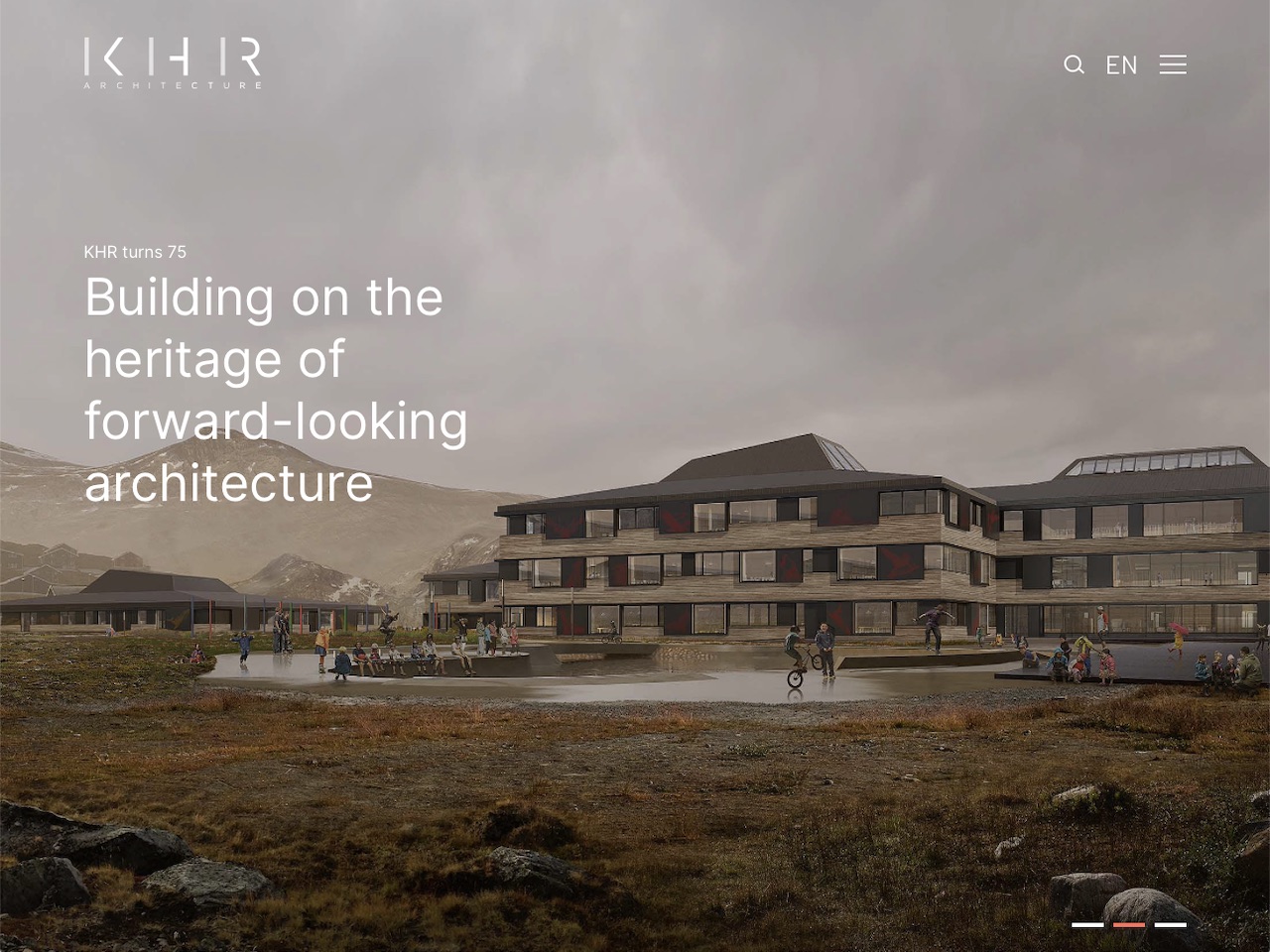 Architecture Website Design
KHR Architecture is an internationally renowned architecture firm, founded in Copenhagen in 1946. Celebrating 75 years, the Danish architecture company is heading for the future with 100+ employees, more domestic and international projects, and new business areas within project management consulting for the building and real estate industry. We partnered with KHR to redesign their website, which was outdated from a user-perspective, hard to navigate, and with a CMS that was not user-friendly to work with.
The Challenge
KHR Architecture wanted a website where their target groups could easily find what they were looking for, and learn more about KHR and what they have to offer. The site had to function both as a point of reference and as a central platform for all their communications, marketing, and sales efforts. The site had to be translated into multiple languages, and adding new languages should be an effortless option. Obviously, the web design should also be responsive and optimised for use on mobile devices.
Moreover, KHR Architecture needed a website that could grow with them, giving them full flexibility to manage the website themselves. Another important part of the project was migrating the existing content from the old website to the new, redirecting links, preserving search engine page rankings, and ensuring a smooth transition to the new website without downtime.
The Solution
Many architect websites are very visual, almost arty, with an abundance of animations and visual effects. While this can be pretty, it is not always ideal for the user and search engines. We reckoned KHR Architecture could get a competitive advantage in terms of online visibility, trust, and authority by doing things a bit differently.
We started out by custom-coding a clearly structured, easy to navigate and overview website with a mindful, minimalist design, featuring irregular grids where large photos of KHR projects take centerstage. By focusing on detail, geometry and consistency, we created a website design with longevity and intuitive user-flows, using creativity and innovative thinking to support the content and user experience in a subtle way.
The result is a contemporary but still classic design that matches the identity of KHR Architecture perfectly, underscoring their proud heritage and future-forward thinking: a site created with the user and context in mind, where aesthetics are important but never compromise the usability.
On the back-end, KHR Architecture got a customised WordPress CMS, making the site easy and intuitive to work with. We provided a built-in e-mailing platform, and integrated the CMS with KHR's recruiting platform, Google Analytics, and other services. Automatic translations were provided using AI-powered, natural language machine translations from DeepL, supporting 16 languages.
While the cross-platform migration of a large website was a complex task, the biggest challenge was ensuring that KHR got the high level of flexibility they required. A key component in achieving this was the development of a modular component system, which lets KHR easily control virtually every aspect of the front-end without breaking the overall design system.
To achieve best-of-class page load speed, the KHR website was hosted on our own, fully managed cloud hosting infrastructure, using a LiteSpeed server, Redis object caching, and ElasticSearch for instant search results.
The switch from the old to the new website was instantaneous.
The Result
Over 300% more organic traffic within a few months after launch.
Visit Site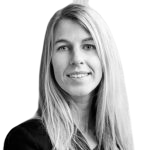 Smooth cooperation on design and development of our new website. Nice to work with a developer that easily understood our needs and requests, and efficiently turned them into solutions. A small agency that you can rely on.
– Anne Lubbe, Head of Communications at KHR Architecture