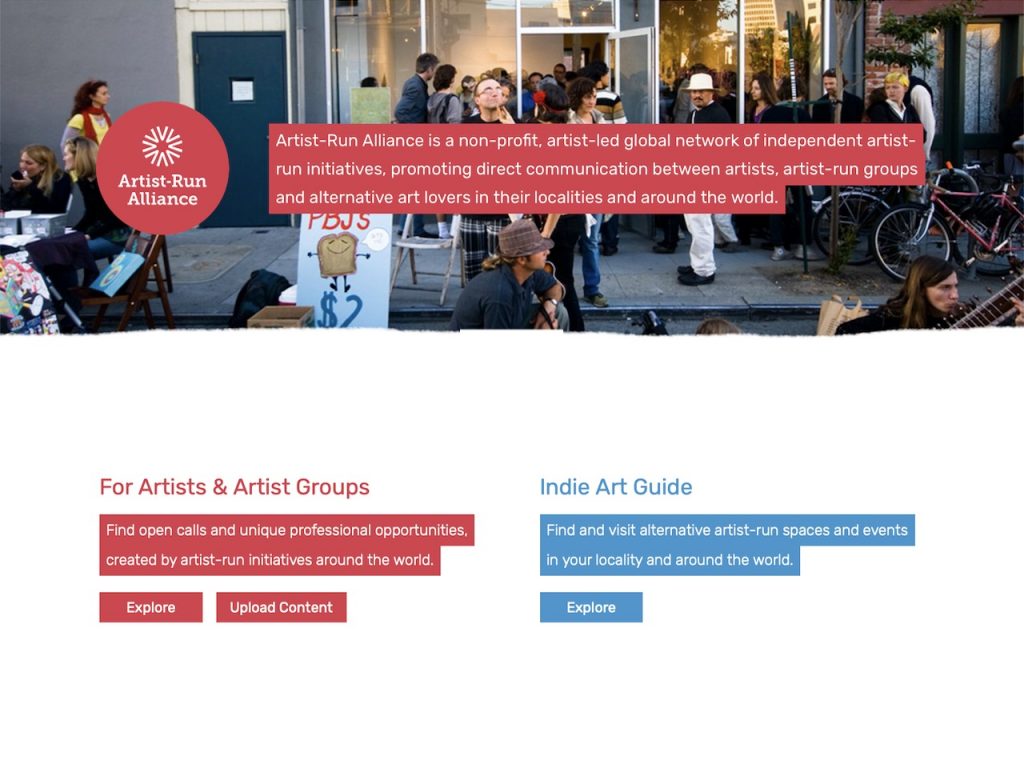 Artist-Run Alliance is a non-profit, artist-led global network of independent artist-run initiatives, promoting direct communication between artists, artist-run groups and alternative art lovers in their localities and around the world.
We partnered with Artist-Run Alliance to give their website a fresh look, a better user experience, and improved functionality.
Managing a huge, ever-growing database with up-to-date information of activities, events and happenings all over the world is not an easy task. Especially for a community-driven, non-profit organisation. Over the years, numerous developers had been involved on the project, and, little by little, the website had become a patchwork of broken plugins and conflicting patches.
We helped Artist-Run Alliance iron out countless glitches on the back-end, while improving core features such as the interactive map. We also made the submission of initiatives, events, and open calls a fully automatic process, without the need to manually moderate pending posts. We gave the front-end a clean, light, and modern visual design, while improving the site's responsiveness, ensuring visitors a great experience both on desktop, tablets and mobile devices. Finally, we created a new, welcoming front page with separate gateways for artist-group publishers and for art lovers in general, providing for a smooth and intuitive user journey.