Faethon
Building an online book store for the publishing house Faethon, with automated order distribution.
Back-End Development

Content Strategy

Content Writing

Front-End Development

Information Architecture

Responsive Design

SEO

Web Design

WordPress CMS Development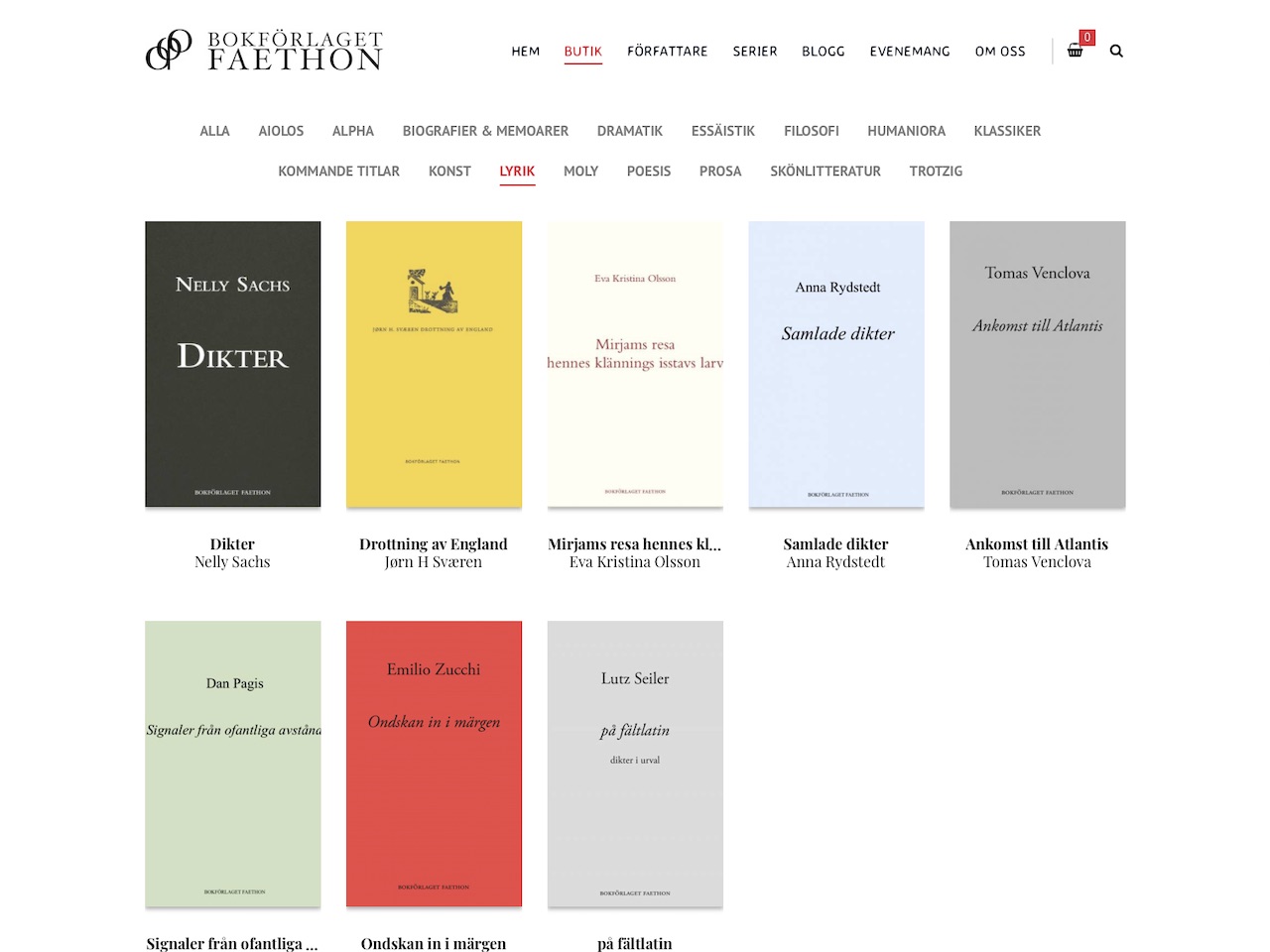 Publishing House Webshop Design
Faethon is a Swedish publishing house, specialised in quality literature, theory, and criticism. They also publish the renowned literary journal Aiolos.
We partnered with Faethon to design and build a new e-commerce website to showcase and sell their books.
Visitors to the site can browse Faethon's entire catalogue of books, learn about their book series, authors and events, and purchase books within a clean, modern visual design optimised for mobile devices. The store is integrated with Facebook Shop, so that all titles can be browsed and purchased directly on the social media platform as well.
Faethon wanted an online store, but did not have the time and resources to manually process the order flow. We solved this by building a custom back-end system that automatically processes all orders and exports them to Faethon's various distributors, each of them requiring their own custom format. This way, the Faethon staff don't have to bother with the order management at all, and can focus solely on what they do best – publishing great books.
Visit Site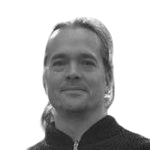 Finally, we have a website we no longer have to feel ashamed about. The site looks great and works even better than we had hoped for – we're so proud of the end result.
– Håkan Trygger, Co-Founder, Faethon