die deutSCHule
How we helped a German language school to reach their English-speaking audience through SEO-friendly content and translations.
Content Writing

Translation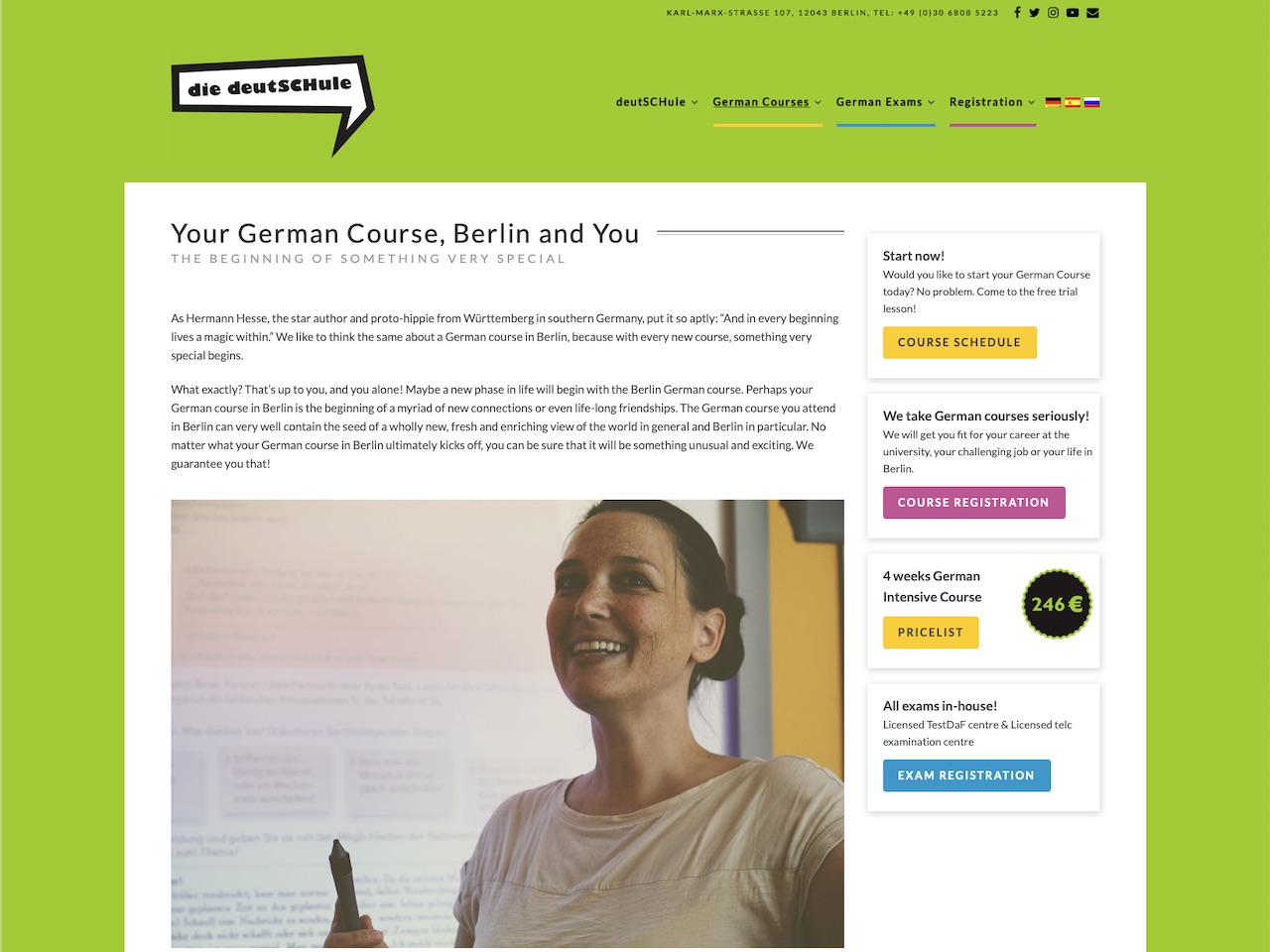 Educational Website Content
die deutSCHule is one of the most popular German language schools in Berlin, located in the heart of trendy Berlin-Neukölln.
We partnered with die deutSCHule to provide a SEO-friendly translation of their new website from German into English. Apart from the actual website, the work included around 20 landing pages, with full-page articles on subjects like life, work, and culture in Berlin and Germany.
After reviewing the original German texts, we suggested taking on a creative, adaptive approach rather than a literal, to make the texts more appealing to an English-speaking audience.
Naturally, we let a third-party proofreading service review our translations to ensure top-quality.
die deutSCHule was so happy with the result, they asked us to write an additional batch of landing pages directly in English.
Visit Site
Content of this quality is hard to come across. The delivery was very fast and the communication exemplary.
– Johannes Boßhammer, Headmaster at die deutSCHule